We repair oxygen probes for you from various manufacturers (Process-Electronic, Mesa, Ipsen, Econox, SSI etc.).
Our own ceramic hard machining for preparing the sealing surfaces for modular oxygen probes, our own automatic welding machine for the manufacture of the protective tubes enable us to carry out all quality-relevant process steps largely automatically in our own house.
A sent probe is first checked and an cost estimate is made. Based on this, you can decide whether we should repair the probe for you or not.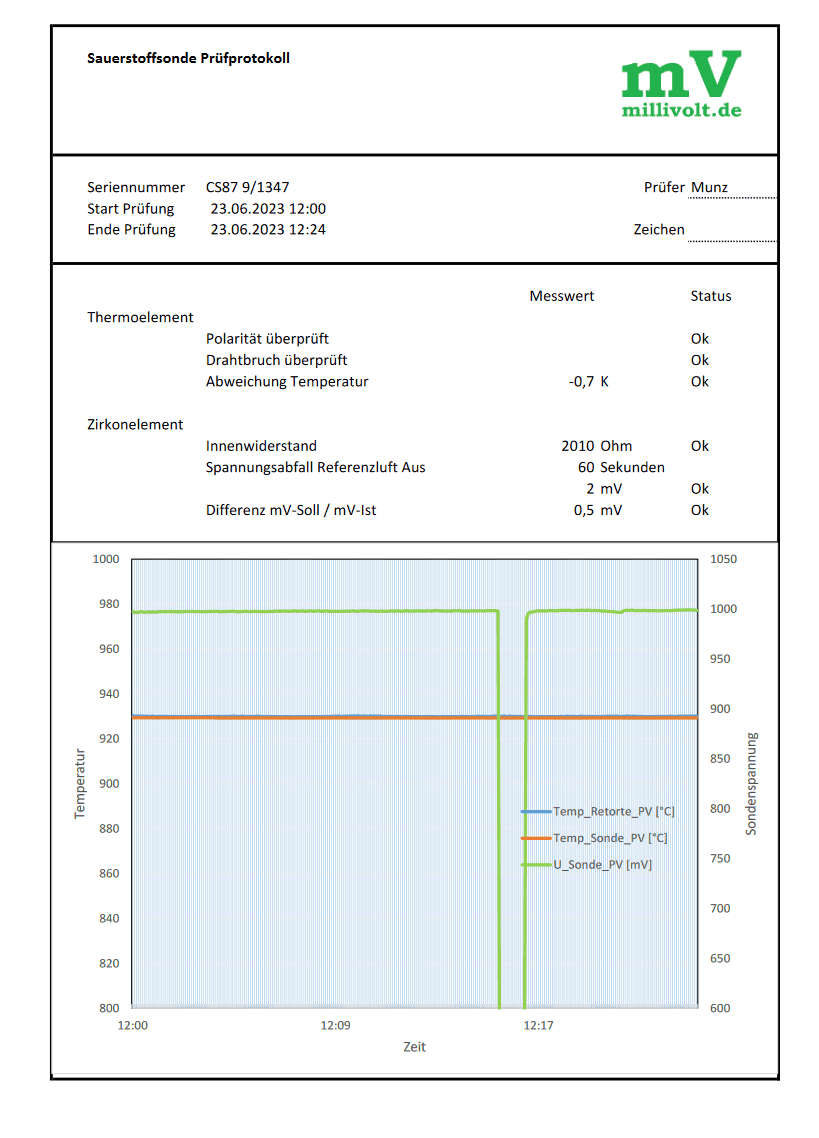 Each repaired probe is tested in a test oven under a test atmosphere which is based on a temperature measurement. The probe is returned with a test report.