The Programmer Software PGS realizes a complete  programmer function directly on a Siemens S7 1200 or 1500 PLC. It comes with a recipe-editor and the programmer function self. Based on that it is possible to run furnace control as well as process control directly on a PLC. Additional functions like Online Carbon Diffusion Calculation for Carburizing/Case Hardenning and Nitriding Potential Control  for Nitriding/Nitrocarburizing are available without using special propietary Process Controller. For startup, adoptions, extentions and maintanance etc. is only S7 PLC Knowledge necessary.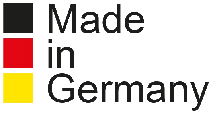 The Programmer provides following functions:
– Program segments with templates,
– free variable definition,
– Relays and Events,
– Assignment of setpoints and ramp functions,
– Time-control, maximum time monitoring per program segment ,
– Tolerance band monitoring (comparisation  process value/setpoint) and generation of tolerance band alarms,
– Possibility to change runnuing programs,
– Programmer with Online Carbon Diffusion Simulation and target point control (only with Sensor Module SM 01),
– Programmer mit Nitriding- /Carburizing- /Oxidation-Potential control (only with Sensor Module SM 01).
Different versions available:
– PGS 08 for simple funraces i.E. tempering and preheating furnaces with minimum PLC S7 1212 and Touchpanel KTP400,
– PGS 16 for batch furnaces i.E. pit type for carburizing with minimum PLC S7 1214 and Touchpanel KTP700,
– PGS 32 for more complex batch furnaces i.E. Batch-IQ furnaces for case hardenning, retort furnaces for Nitriding or vacuum furnaces with minimum PLC S7 1500 and Touchpanel KTP900.
The integration of the Sensor Module SM 01 enables process calculations for carburizing / case hardening and nitriding / nitrocarburizing (FNC). The display of the process engineering diagrams of the sensor module such as carbon diffusion profile, Lehrer diagram, Kunze diagram, Ellingham diagram, etc. is realized via the web browser function of the touch panel. No additional programming effort is required for this.
The connection to higher-level systems such as process control systems is possible at any time via the network and the Modbus / TCP or S7 communication protocols.